FREQUENTLY ASKED QUESTIONS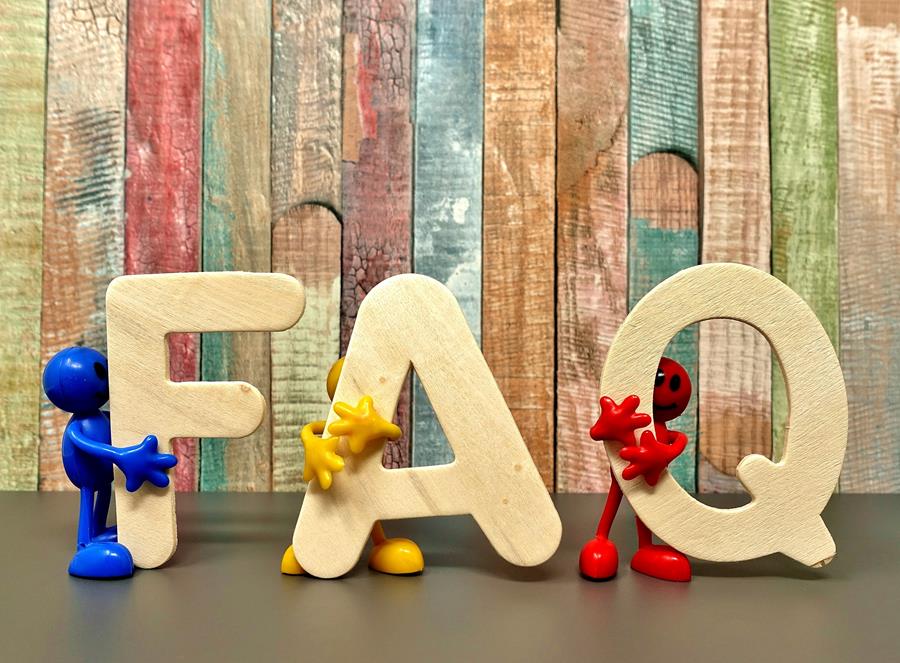 1. Premium Assist Pack
What does Premium Assist Pack Include?
Special Meal Requests:
We can request special dietary meals – e.g. Gluten Free, Vegan etc for flights where meals are included. Meals are not normally included on flights within Europe.
Seat Requests :
We can request window or aisle seats, or on intercontinental flights pre-book actual seat numbers on the flights where this is possible. Within Europe most airlines charge for seat assignment, if this is the case we will pass the charge onto you. Please note we cannot assign emergency exit seats or extra leg room seats.
Bassinet Requests
We can request a bassinet on your flight. Please be aware that bassinets are subject to availability and as they are limited to only a small number on each flight, they cannot be guaranteed and preference is given to younger babies.
Re-Booking / Cancellation / Change queries
We will assist with rebooking, changes and organising refunds – advising you of the best course of action - avoiding expensive calls to airlines.
Depending on the Airline and destination, you may be allowed to change the dates on your ticket. It is normally not allowed to change the name of the passenger, Destination or Route on a ticket. If no changes are allowed, then you will have to purchase a new ticket.
We will advise you on the best alternative options, Please note that airlines have charges for doing this, and in addition we have an administration charge.
We will also advise on cancellation details should you wish to cancel your tickets.
Discount off next booking:
When you purchase our Premium Assist, you will receive a discount code which gives you a whopping €15 off your next booking!!
NB** Next Booking MUST BE FOR THE EXACT SAME PASSENGER NAME.
Frequent Traveller / Loyalty Programmes:
We will enter all your Frequent Traveller / Loyalty Programme details into your booking.
*€9.99 applies only if purchased at the time of booking, if you purchase at a later date , the cost is €24.99 per booking.
2. Online Payments
Is payment via credit or debit card safe?
Your credit/debit card payment on our website is extremely secure as our website is using a SSL (Secure Socket Layer) connection with the credit/debit card companies. Our secure server encrypts your credit/debit card information, ensuring that your Internet transaction is private and 100% protected.


3. Changing a ticket
Can I change my ticket to a different flight or date?
Any changes or cancellations are governed by the airline and vary greatly depending on the type of ticket you have purchased. To determine whether or not your ticket can be changed please check the rules and restrictions of the fare you are purchasing by clicking on the ticket rules when making a booking on our website. To request a flight change go to Flight Changes on our website.
Must the name on my ticket and passport match?
Yes - it is very important that the name on your ticket matches the name on your passport exactly. Any amendments after booking will incur change fees and may also necessitate having to cancel and rebook at significant expense. We would therefore strongly advise taking the utmost care when making your booking and verifying again as soon as you receive your documentation.
If for any reason the name on your ticket is not identical to that in your passport for example use of a nickname or incorrect initials please select Flight Changes on our website and add details in comments box. There will be a charge of 75 euros for this service in addition to any fee the airline may impose.
4.Contact Us
How do I contact you?
Budget Travel is located in Dublin City Centre on 29 Lower Abbey Street, Dublin 1.
Main office 01 435 0024
5. Pre Departure
What hand baggage can I carry?
Please check with the airline you are travelling with for guidelines on hand baggage.
We recommend you always carry the following items in your hand baggage:
Valid passport and Visas
Your travel documents
Contact details for your travel agent and insurer
Any medicines needed during your flight
Frequent Flyers
If you have frequent flyer membership please contact us and we will add the details to you booking. We are unable to exchange frequent flyer points / miles for new flights. Also please be advised that not all flights are eligible to accumulate frequent flyer points.


In what time zone are the times listed on my itinerary?
All departure and arrival times on your itinerary are in the local time zone of the particular departing airport and arriving airport.


Hand Luggage & Restricted Items
Please check www.daa.ie for the latest information regarding the carriage of liquids and other restricted items in your carry on luggage.
Checking in Baggage?
Details of checked baggage allowance specific to your itinerary will be shown on your ticket. If you exceed the permitted baggage allowance airlines will make additional charge. This varies by airline and can be a significant amount for example USA would be more relevant - 120 pounds for an extra bag to Australia or 25 pounds per extra kg.
The standard Baggage Allowance is 1 piece of luggage of 20 kilos per person for Economy Class Travel. Ryanair & Aer Lingus allow 15 kilos per person for which they charge.
This is a guideline only, please check your E Ticket for full information on your Baggage Allowance.
PERMITTED BAGGAGE ALLOWANCE GENERAL GUIDELINE
Below is a general guideline of the baggage allowance permitted to the following destinations. Check your ticket for exact allowance.
Ryanair /Aer Lingus 15 Kilos for 1st checked in Bag (at a cost)
Australia / New Zealand Baggage allowance 20 Kilos
Asia Baggage allowance 20 Kilos
USA 1 Piece - 23 Kilos ** A second bag is allowed on Delta / Continental Airlines for USD50

Africa Baggage allowance 20 kilos **To Lagos Air France, British Airways, Virgin Atlantic and Lufthansa allow 2 bags at 23 Kilos per bag

South America Baggage allowance 1 Piece - 23 Kilos **British Airways, TAM, Lufthansa, Swissair, Iberia, allow 2 pieces - 23 Kilos per bag
How can I book a specific meal?
If you need to request a meal after you have completed your online booking please select flight changes on our website and complete the form. There will be a charge of 15 euros for this service.


How early do I need to check-in for my flight?
How early you need to check-in varies by airline, departure airport and destination. However, the following are general guidelines if you're checking-in baggage:
International Flights: check-in at least 3 hours before departure
European Flights: check-in at least 2 hours before departure
Domestic Flights (i.e. flights within the same country): check-in at least 90 minutes before departure
Can I reserve a particular seat?
For low cost carrier bookings we are unable to make seating requests as generally low cost carriers do not pre-assign seating. For Scheduled Airline bookings you can request an aisle or window seat at the time you make your reservation.
If you need to make a seat assignment after you have completed your online booking please select flight changes on our website and complete the form. There will be a charge of 15 euros for this service.
Do I need to reconfirm flights?
There is no need to reconfirm your flights before departure from the Republic of Ireland though we do recommend that you reconfirm any onward or return flights with the airline you are travelling with locally at least 72 hours prior to departure.
6. Visas & Transit
What is APIS?
Advance Passenger Information or APIS is passport and associated information, which the governments of various countries require Airlines to collect from passenger's prior to travel.
It is important to note that you can be denied boarding if you have not submitted this information prior to check-in.
What information is required?
Passport Info (country of issue, passport number, date of birth, expiry date etc)
Country of Residence
Full Destination Address (incl Zip code) or Alien Registration / Green Card
APIS Data is currently required for customers travelling to/from or in transit through the following countries:
Antigua & Barbuda
Australia
Barbados
Bermuda
Canada
China (except Hong Kong)
Cuba
Dominica
Grenada
Guyana
Jamaica
Japan
Korea
Kuwait
Mexico
New Zealand
South Africa
Spain
St Kitts and Nevis
St Vincent and the Grenadines
Thailand
Trinidad and Tobago
United Arab Emirates
United Kingdom and USA
There are new destinations being added to this all the time, so make sure to check at the time of booking if APIS is required for your destination or transit point.
ESTA Visa
If you are travelling to or via the United States and if you come from a country that is part of the Visa Exemption Programme, from 12 January the Electronic System for Travel Authorization (ESTA) replaces the form that has until now been completed on the plane.
If you travel to the USA from 12 January 2009, it is essential that you complete the ESTA form before you travel in order to receive travel authorization. The form must be filled out at the latest 72 hours prior to departure, but it is recommended that you complete it as soon as you plan your journey.
This procedure applies to adults and children (whatever their age). The information requested includes passport number and country of residence.
In most cases, electronic travel authorization is granted online almost immediately by specifying authorization approved. It is valid for a period of two years or until expiry of the passport.
7. Travel Insurance
What does the 7 Day money back guarantee mean for my Insurance purchase?
If cover of the policy you have purchased is not suitable for you and you want to cancel your policy, you must contact Club Travel online by selecting flight changes and request a refund in the comments box within 7 days of purchasing your policy. In line with the conditions of your policy we will refund the premium you have paid. We will not refund your premium if you have travelled or made a claim before you asked to cancel the policy within the 7 day period.


Why should I purchase Travel Insurance
It is essential to be insured when travelling. Medical and liability costs can run to the tens of thousands of euro. Cancelling your holiday could mean losing some or all of the money you have paid. Having access to a 24 hour Assistance Service means help is always at the end of a telephone. Having travel insurance gives you peace-of-mind when travelling, allowing you to enjoy your holiday.
What are pre-existing medical conditions?
Our insurance does not cover claims that arise from the following circumstances below. These conditions apply to you, or anyone upon whose ill health would force you to cancel or cut short your trip.
Any person who is travelling with a pre-existing medical condition or has taken prescribed medication within the last 2 years must contact the Medical Screening number on 0818 286 274 to declare their condition otherwise there is no cover for that pre-existing medical condition. There is no cover available for persons travelling or a third party relative with a terminal prognosis or those awaiting results of tests or medical investigations. There is no cover for medical expenses if the insured is travelling with the intention of obtaining medical treatment abroad, if the insured has been advised not to travel and if the insured is not taking recommended treatment or prescribed medication, as directed by a medical practitioner.
8. Package Holidays
How do I pay the balance of my holiday?
You can pay online by clicking the "Pay Your Balance" logo on the homepage.
Alternatively you can call us on 01 500 5555.
Please note credit cards are subject to a 2% handling fee and debit cards a €3 handling fee.
When will I receive my tickets for my holiday?
You will receive your tickets for your holiday 10 days prior to travelling once your balance is paid in full.
What if I want to change, add or remove passengers from my booking?
If after booking, you or any member of your party are unable to proceed with your holiday or wish to change any details we will try to facilitate these changes. A request for alteration is required in writing and will incur a charge. Further details are provided in your booking terms and conditions.
As soon as you require changes to be made please contact us as amendments and fees depend on how close you are to going on holiday. Please note that sometimes alterations are impractical depending on the hoteliers and other service providers involved in your booking.
How old do I have to be to book a holiday?
The minimum age to make a holiday booking is 18 years.
9. Travel Documentation
What documents do I need to take with me to the airport?
Non Irish passport holders should consult the Embassy of their destination country regarding any special documentation for the countries they are visiting and/or transiting or for return to Ireland.
It is your responsibility to check with the applicable Embassy to see whether the destination(s) that you are visiting requires a visa.
If you fail to do so, you will be solely responsible for any cost, loss or damage which you or we incur as a result of your failure.
DOCUMENTATION
Your passport must be valid for at least 6 months after your return date of travel.
Ensure that you have received all travel documents, i.e flight tickets or e-ticket information, hotel or car vouchers and your insurance certificate.
VISA REQUIREMENTS
Visa requirements vary based on the country you are visiting, purpose of your visit and the length of stay. You should contact the local Embassy.
HEALTH INFORMATION
For details on immunization you need you should check www.tmb.ie. It is your responsibility to ensure you have the correct immunizations for the countries you are intending to visit.