FC Barcelona Packages from Ireland
Last season, Barcelona won back the La Liga title from their biggest rivals, Real Madrid. They achieved this by working together as a disciplined team throughout the entire league season. In the upcoming season, Barcelona have their sights set on even greater success. They aim not only to keep their title but also to compete for the prestigious Champions League trophy, which represents the ultimate glory in European football. With determination and a united approach, Barcelona will be eager to achieve their goals and make their fans proud.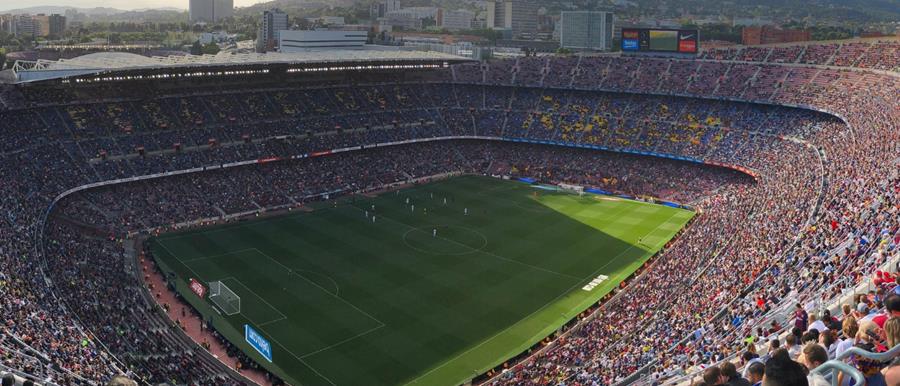 Camp Nou, the renowned home of FC Barcelona, is the biggest stadium in Europe, accommodating an astounding 99,000 fans. When football enthusiasts step foot into this remarkable venue, they'll be left in awe. Camp Nou has been witness to numerous unforgettable moments and extraordinary displays of skill from some of the greatest footballers in the world. It is a place where heroes are born and aspirations become reality. The stadium's iconic structure, with its towering stands and breathtaking views, creates a stunning setting for the beautiful game.


To find the best value deals on football trips and tours, including FC Barcelona weekend packages, call 01 608 0030 or enquire today.
See our Real Madrid and Premier League deals for more great Football packages!