Manchester United Packages from Ireland
After a dismal 2021/22 campaign finishing 6th under Ole Gunnar Solskjær and Ralf Rangnick, Manchester United will look to get back on track this season under exciting new manager Erik Ten Hag.
With exciting new signings like Christian Eriksen, Lisandro Martinez and key players like Bruno Fernandes and Raphael Varane hoping to stay fit, Ten Hag just might be the man to get this famous club back to where they belong in the 2022/23 season.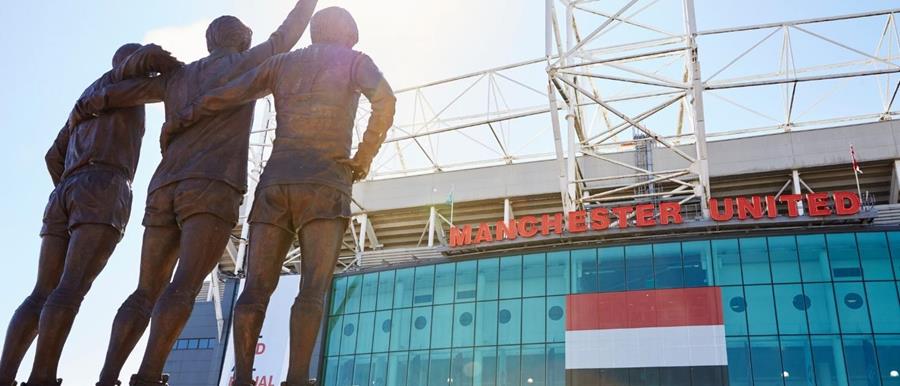 To find the best value deals on football trips and tours, including Man Utd. weekend packages, call 01 608 0030 or enquire today.
See our Arsenal and Liverpool deals for more great Football packages!
Manchester United Premier League Fixtures
This is a provisional fixture list only. The first matches will be confirmed once TV Listings are announced in the middle of July. We strongly advise that you do not book any packages or travel arrangements based on this list as it will change substantially as the season progresses.
Please be advised that due to television scheduling some fixtures may change date & time. Domestic Cup competitions as well as European fixtures can also affect games. It is important to point out that what you are buying is the fixture itself regardless of the date. Therefore if a fixture is changed, transferred or postponed, it is agreed that all monies will be transferred to the new date. Refunds will not be made in the event of such changes.
While we will at all times endeavour to advise clients of fixture changes there is no onus on Club Travel to do so and we will not be liable for additional travel costs due to re-scheduling of fixtures. While match tickets will be moved to the new date automatically, the onus is on the client to contact us if they wish to amend their night(s) of accommodation.